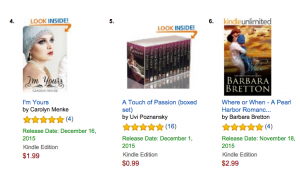 Fa la la! I'M YOURS is here—in time for the holidays! Only $1.99! The prelude to RETURN TO ME, this companion e-novelette spins the tale of Sadie's mother, Audrey, who aspires to be a Broadway star during the Roaring Twenties, and the events leading up to one fateful decision that will affect generations to come.
It's Audrey's story, but it's also Edward's: 
The Roaring Twenties spell opportunity for Audrey McCall, a starlet who's as irresistible as the illegal booze poured behind the doors of every shuttered speakeasy. Her big theater dreams include landing the impossible, a role on Broadway. But she's fallen in love with handsome Edward Stark, who wants her to be his leading lady and his alone.
Edward's confessed his love to Audrey and is ready to embark on their future. No more sneaking off to speakeasies and enduring cast parties, where the catcalls of men directed at his main squeeze get under his skin. Wouldn't Audrey rather become the mother of his children than worry about the next paycheck?
Muddying the waters is the shifty Rex Wyatt, a new playwright in town, who promises to make Audrey a star. If Audrey gets the part of her dreams, she has to take it. There are no second chances in theater. Are there second chances in love?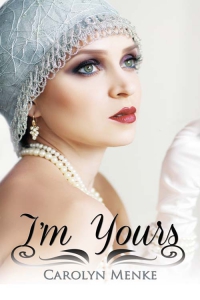 Available on Amazon, Barnes & Noble, The Wild Rose Press, and all major retailers.
Here's what early reviewers are saying about it:
"With language and emotions that drip from the page, you'll be hard pressed not to feel like you're donning a glitzy cloche hat and painting your lips a deep garnet, while holding your breath that all your dreams won't slip through your fingertips." – Jenni L. Walsh, author of Becoming Bonnie (forthcoming 2017)
"Edward adored Audrey McCall. You could even say she was his obsession. And how could Audrey not love him back, he treated her like a queen. But to Audrey, the stage spotlight always came first, and Edward accepted that. As their relationship progressed, he became ready to settle down and start a family with her. Edward presumed Audrey felt the same. Convincing her of that though would not be easy. This is actually a prelude to "Return To Me". Having read that, I enjoyed learning the story of Edward and Audrey. Her carefree personality had me envious, but of course, I know the downside of their story. This is a quick, fun read that I highly recommend, especially if you've read the first one." – Review by Julie Baswell, courtesy of Beck Valley Book Tours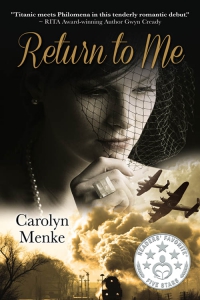 "I completely enjoyed this prequel to Return to Me! I was given a review copy and I devoured it. I felt like I was swept back into the roaring 1920s! If you read Return to Me, you'll most definitely want to grab this quick read. If you didn't read Return to Me, you'll still enjoy it. I so loved reading more in depth about some of my favorite characters from Return to Me. Menke is a beautiful writer – such a talented artist – that you'll read this whole book in one sitting! I can't wait to see what she writes next." – Lori M. Jones, author of Renaissance of the Heart
"I love a good prequel, and Menke's I'm Yours really lives up to the story that continues in her epic 40's romance – Return to Me. In I'm Yours, the readers gets a bird's eye view into Audrey's early life as a young starlet, trying to work her way to the center stage. Fast-paced, romantic, and beautifully written, this novella is one you want to read!" – Dana Faletti, author of Beautiful Secret (forthcoming 2016)
An excerpt from newly released I'M YOURS:
"Let's dance." He twirled her, this woman who'd become irresistible like the illegal booze lingering on his tongue.
She angled her head at him, her eyes the sparkly green of a gin fizz. "Jazz makes fools of us all. Especially you."
"And here I thought you were the kind of girl who—"
She slinked away before he could finish, inviting him to watch her with a coy glance over her shoulder, parting the dense crowd with a raised slender arm all the way to the stage where the musicians were finishing their number.
He'd asked for it.
"You're wrong, whatever you thought! At least tonight. Tonight I'm whoever I need to be," she called, stepping onto the stage, the spotlight finding her, applause and catcalls reverberating around the dark club.
He shook his head, knowing she meant whoever Wyatt needed her to be.
The sax player's voice echoed over the microphone. "Ladies and gentleman, let's hear it for the lovely Ms. McCall."
Ah, the reason she'd come. Edward shouldn't have worried. He'd have preferred their party of two over this scene, but when she blew him a kiss from the stage, his chest swelled with confidence. He knew she was here to impress Wyatt, but that her thoughts were on him, and him alone. Edward smiled smugly, then he took the empty seat next to hers by Wyatt, focused on his sweetheart about to sing on stage, and draped his arm over the back of her chair.
"Rex Wyatt," the playwright said, cig dangling, holding out a hand over the table.
Edward let him hold it there for a beat too long before shaking it. "Stark. Edward."
"Say, that Audrey. How do ya know when she's for real?" Wyatt joked.
Edward smiled in her direction as her opening chords filled the air. Easy. When she lets you. But to Wyatt he said, "She's the real deal."