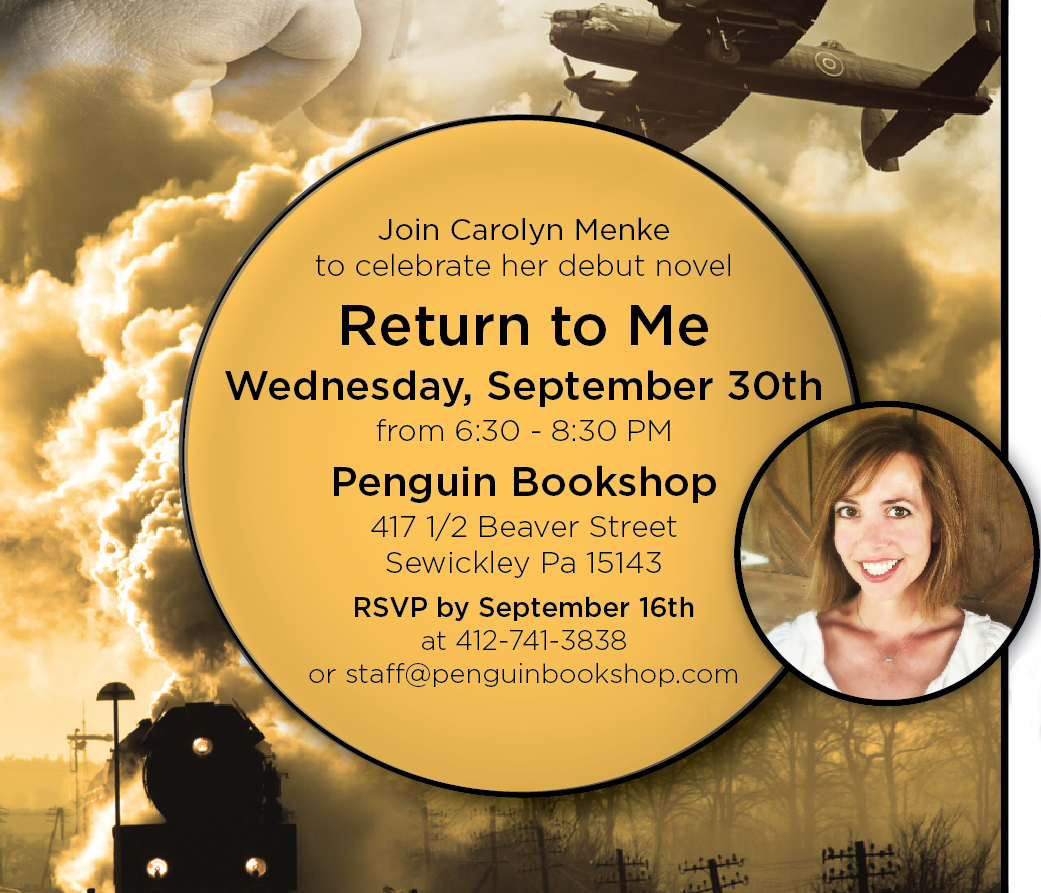 I'll be at the Penguin Bookshop located on Beaver Street in the heart of Sewickley on September 30th at 6:30 PM, signing copies of my debut novel, Return To Me! I'm so grateful to the Penguin Bookshop for hosting my launch party and book signing. I have so many more of you to thank for your tireless support and encouragement over the years. I hope to see you there so I get the chance!
Please RSVP: 412-741-3838 or email staff@penguinbookshop.com
Hope you can make it!
09/30/2015
6:30 pm - 8:30 pm
Penguin Bookshop
417 ½ Beaver Street
Sewickley, PA 15143
Directions