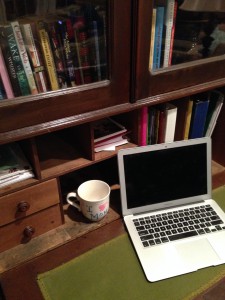 The fiercely talented Jennifer Walsh, author of CAPTIVE, asked me to host this week's blog tour featuring "My Writing Process." Thank you, Jennifer! The idea of this tour is for writers to share what we're working on and a little bit about our creative process. You can check out Jennifer Walsh's writing process here.
1. What am I working on?
Right now I'm polishing RETURN TO ME, my WWII-era women's fiction. My vision for this project grew out of research regarding the staggering numbers of loved ones still missing in action from WWII. I was also moved by the grief-stricken unwed mothers forced to surrender their fatherless babies. I decided to set my story in the 1940s because I love that it was a time when patriotic duty outweighed capitalism, heroes emerged in everyday people, and holding hands meant something. And of course, I couldn't help but adore all of the romantic trappings of the day—white gloves dirtied by Pittsburgh's steel mills, a hidden hat box, a missed train that leads a tenacious soldier to the love of his life.
2. How does my work differ from others of its genre?
Women of the 1940s conjures up Rosie the Riveter—the iconic factory worker baring her brawn in that famous red headscarf. While many women supported the war effort by taking over previously male-dominated work, my goal with RETURN TO ME was to explore the lesser known story. I'm talking about what happened to the unmarried expecting women sent to mother's homes and pressured to relinquish their babies. Nobody was safe. Loved ones were at risk on the battlefield and on the home front, separated for decades or lifetimes even. Another theme of my story is how the fear and self-doubt we consider to be the bane of humanity is sometimes the very place from which our courage flows.
3. Why do I write what I do?
As a mom to three daughters, I tend to write about motherhood and strong female characters. Identity, redefining oneself, and the journey toward fulfillment are common themes important to me. For my historical novel, I wanted to give a voice to the countless, faceless brave young women in history by showing the plight of one courageous mother.
4. How does my writing process work?
I'm a character-driven writer and a plot pantser. Outlines do not work for me. I have to muddle through the whole messy process. But I generally know my protagonist's moment of truth before I begin and I work back from there, sometimes writing scenes out of order. So, no outline, just a sketchy story arc in my head that I'm not afraid to alter as I get to know my characters. One of my secrets is that I do the bulk of my work before I ever sit down at the keyboard. Usually I'm walking my dog when that spark comes to me. When I sit down to write, a lot of the figuring has already been sorted and I let it flow onto the page. It works—some of the time.
Another aspect of my process involves talking to living subjects, an advantage of writing in a time period where they actually exist! I interviewed a slew of ladies who lived through WWII, including one of the first female marines. They made the material really come to life for me and even offered to beta read.
There you have it! Now I'm happy to shine the light on these fine writers who continue to inspire me.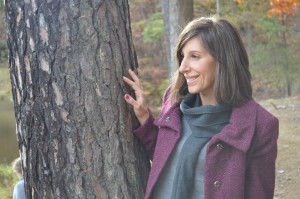 Dana Faletti is the author of the Whisper Trilogy, a young adult paranormal romance series with a spiritual twist. She also writes adult romance, women's fiction and poetry. When she's not writing, Dana is either reading, cooking something Italian or planning her next big vacation which she hopes will take her back to Europe. She lives in a Northern suburb of Pittsburgh with her husband, three daughters and a hypo-allergenic Siberian Forest cat named Fluffy G. Check out Dana's website at www.danafaletti.com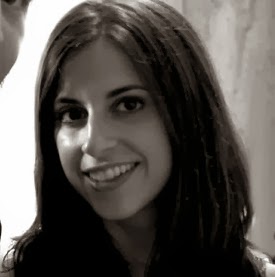 Cara Reinard is the author of PRETTY DOLLS AND HAND GRENADES, a psychological thriller. In college, she was an editor for her student newspaper and sold advertising space for the publication. She found that while her passion was in writing, she had a knack for persuading people with the verbal prose of sales, which she's done now for the past ten years. But she never quit her first love of creating stories via the written word. Cara currently lives in the Pittsburgh Area with her husband, two children, and fluffy Bernese Mountain dog. When she's not hustling or chasing tiny footsteps — she's writing. Check out Cara's blog at: www.carareinard.wordpress.com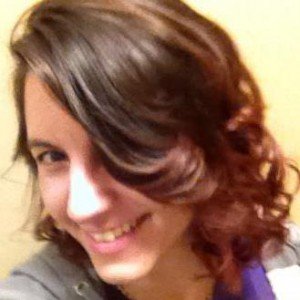 Denise Drespling is the author of the short story, "10 Items or Less," which can be found in the Carlow 10 Anthology, released in spring 2014. She writes like a fiend and reads like a maniac and almost always has multiple projects happening at once. Denise writes mostly fiction that contains some element of fantasy, sci-fi, supernatural, or paranormal. Usually a spiritual element, too. She's been told that she is "uniquely unique" and "more entertaining than cable." Check out her blog on books and writing: www.DeniseDrespling.com Follow her on Twitter: @DeniseDrepling, Like her on Facebook: https://www.facebook.com/DeniseDrespling