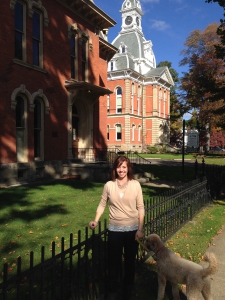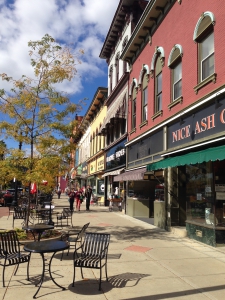 Saturday's picture-perfect autumn day made for tough competition when I arrived at the Warren Public Library for my author talk and book signing. But here's what makes this town so special: the people. What a warm welcome! I sure appreciate everyone who took the time to attend. Thank you to Sharon Gage and her staff for organizing the event.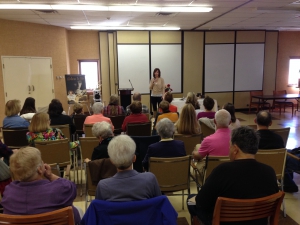 I'm often asked what inspires me to write. People and their stories inspire me. History inspires me. My parents' Victorian home on Fourth Avenue and all of the families who lived there before us inspires me. But more than anything, I credit my mom and dad for giving me the greatest gift of all, and that was reading to me (and for telling the best campfire stories a little girl with a big imagination could ask for…I'm still looking for Falling Rock, Dad).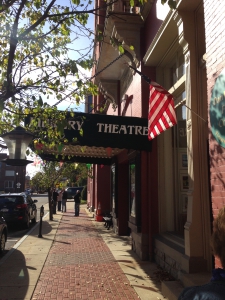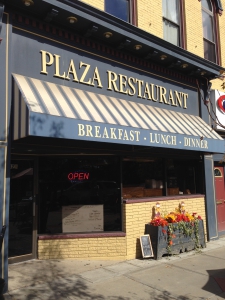 After the book signing, this crew strolled around town and stopped at The Plaza for soup and their famous pie. I couldn't resist a mention of The Plaza in Return To Me and also my forthcoming prequel, I'm Yours. Hope you enjoy it!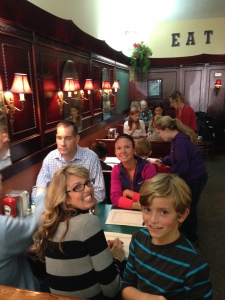 Yes, it was the kind of autumn day I long for: a nip in the air, a spattering of colorful leaves in my path, and the chance to share what I love. Happy reading of Return To Me and I look forward to my next visit to Warren!
Carolyn xoxo