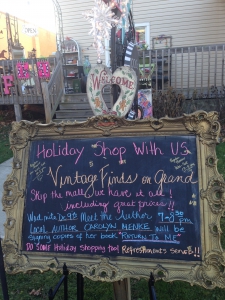 Looking for a unique gift this holiday season? I will be at this gem of a store, Vintage Finds on Grand in Mars, PA on Wednesday, December 9th from 7-8:30 PM signing copies of my '40s-inspired historical romance, Return To Me on sale for $20. I'll donate a portion of the proceeds to the Genesis House of Pittsburgh, a maternity care facility for young women.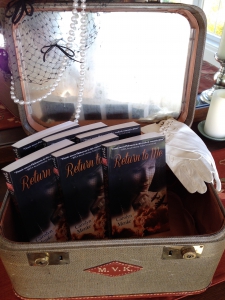 Vintage Finds on Grand is offering 20% off everything storewide during the event: jewelry, trinkets, artwork — everything vintage, new, and sweet repeats. Refreshments will be served.
Door Prize: When you arrive, put your name and contact info into the hat to win a pre-release copy of my prequel novella, I'm Yours, before its debut on Dec. 16th!